Haircut Jitters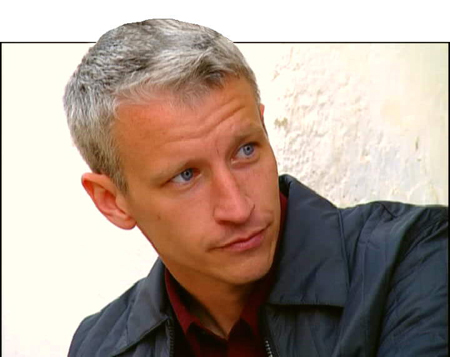 Does anyone else have "Haircut anxiety"? I see people all the time with nice looking hair, and wonder, "Why can't my hair look like that?" I blame genetics. I blame the stylist. The humidity. The hair products. Damn you, American Crew!!!
But, let's be honest. Hair is pretty ridiculous. And I spend WAY too much time worrying about mine. And, as I wrote earlier, I've decided to let my hair go grey. The growing out process is not fun. So, I'm planning on telling Mr. Haircut Guy to cut it super-short tomorrow. I think it's time to be bold.
I've decided to be positive about it, though. I'm pretty sure that I'm going to end up looking like Anderson (minus the $500 haircut).
Wish me luck and send me a hat.