Katie Couric: She's so mad, she could just spit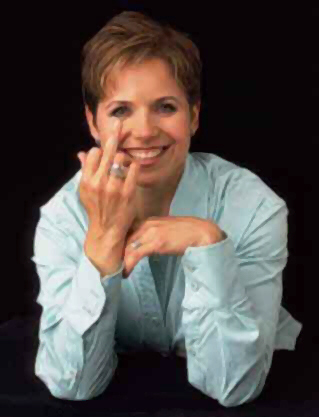 NEW YORK — Katie Couric allegedly slapped a "CBS Evening News" editor "over and over and over again" during a tense newsroom confrontation, according to a source quoted by New York magazine, which goes on sale Monday.
Couric became angry over the word "sputum," written by news editor Jerry Cipriano into a story about tuberculosis last month.
The anchor, however, told the magazine the slapping was a joke, and her spokesman, Matthew Hiltzik, dismissed the altercation as a "non-issue."
"Katie has had a long career and she's not had anything physical with anyone at any office," he said.
Couric confirmed to the magazine that she was "aggravated" over use of the word "sputum" -- a coughed-up mix of saliva and mucus.
"I sort of slapped him around," Couric admitted to the magazine. "I got mad at him and said, 'You can't do this to me. You have to tell me when you're going to use a word like that.' I was aggravated, there's no question about that."
Couric also told the magazine that the move to CBS would have been less appealing if she had known she would be doing the more traditional "CBS Evening News" broadcast that she anchors now.
"People are very unforgiving and very resistant to change," Couric said. "The biggest mistake we made is we tried new things."
Couric's move to CBS has been a bust so far. The evening newscast's ratings are deep in third place, and CBS has rolled back some of the changes it made last fall to shake up the format. Couric conducts fewer interviews, an outside opinion segment was scrapped and the anchor admits she's even dressing down a little to give her critics less ammunition.
Under new executive producer Rick Kaplan, the "CBS Evening News" is a more traditional hard-news evening newscast in the mold of its predecessors and competitors.
If she had known that would happen, the job "would have been less appealing to me. It would have required a lot more thought."
A thriftier corporate culture at CBS and colleagues who backbite anonymously in the media surprised her, she said. She also said she underestimated the feeling people would not consider her a credible news person because of her work on NBC's "Today" show, even though she thinks it's "patently unfair."
She said she's looking forward to doing more work for "60 Minutes" next season. "If it turns out it wasn't a perfect fit (at the evening news), then, you know, I'll do something else that's really exciting and fulfilling for me."
Couric admitted there are days when she wishes she hadn't made the move to CBS.
"Of course," she said. "I'm human. I'm not going around 'dee-da dee-da dee.' I have days when I'm like, 'Oh my God, what did I do?' But for some weird reason, they don't happen that often."
Fox News